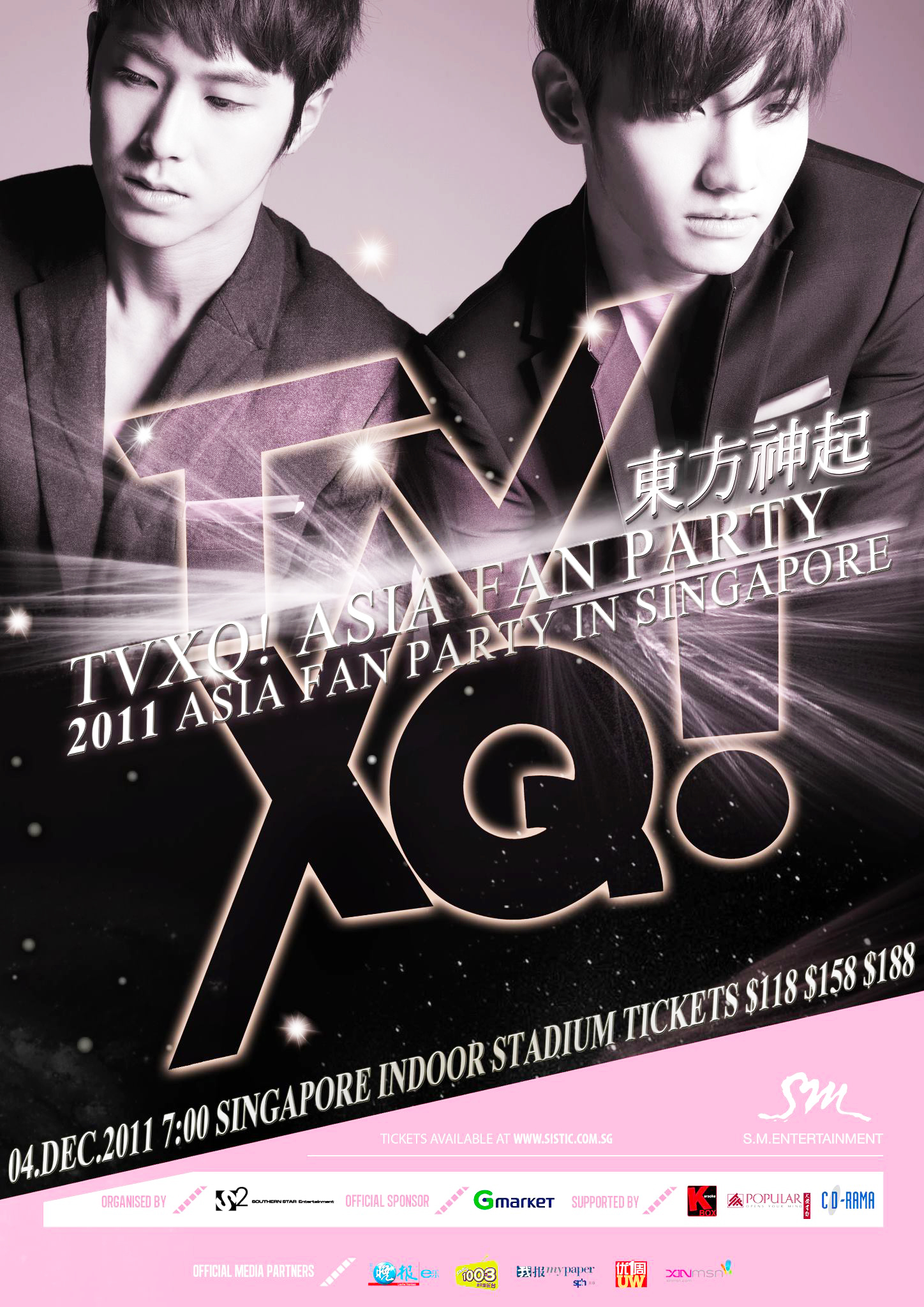 TVXQ! Meet-the-Fans Session 2011
Singapore Indoor Stadium
TVXQ! held their first fan party in Singapore on 4 Dec 2011 at Singapore Indoor Stadium. The 2-hour event was an unforgettable experience for fans as TVXQ! performed their hits plus latest singles, and take on questions from their fans who got to meet them up close and personal for the very first time. Saffron managed the marketing and public relations for this event.
Let your opinions be heard.
Say it with an emoji.
"TVXQ still has what it takes to draw fans."
– The Straits Times Life!, Dec 2011


"The duo entertained fans not only with their flashy dance moves but also with their sense of humour and charm."
– The New Paper, 11 July 2011


"东方神起,成功回归!"
– UWeekly, 28 Nov 2011


"DBSK visits Singapore for the first time for Asia fan party."
– Soompi, Korea, 5 Dec 2011


"TVXQ's first Singapore fan party is a big success."
– MWave, Korea, 5 Dec 2011


"TVXQ heated up the shores of Singapore during their first visit here for their 'TVXQ! Asia Fan Party 2011 in Singapore'."
– Kavenyou, 6 Dec 2011