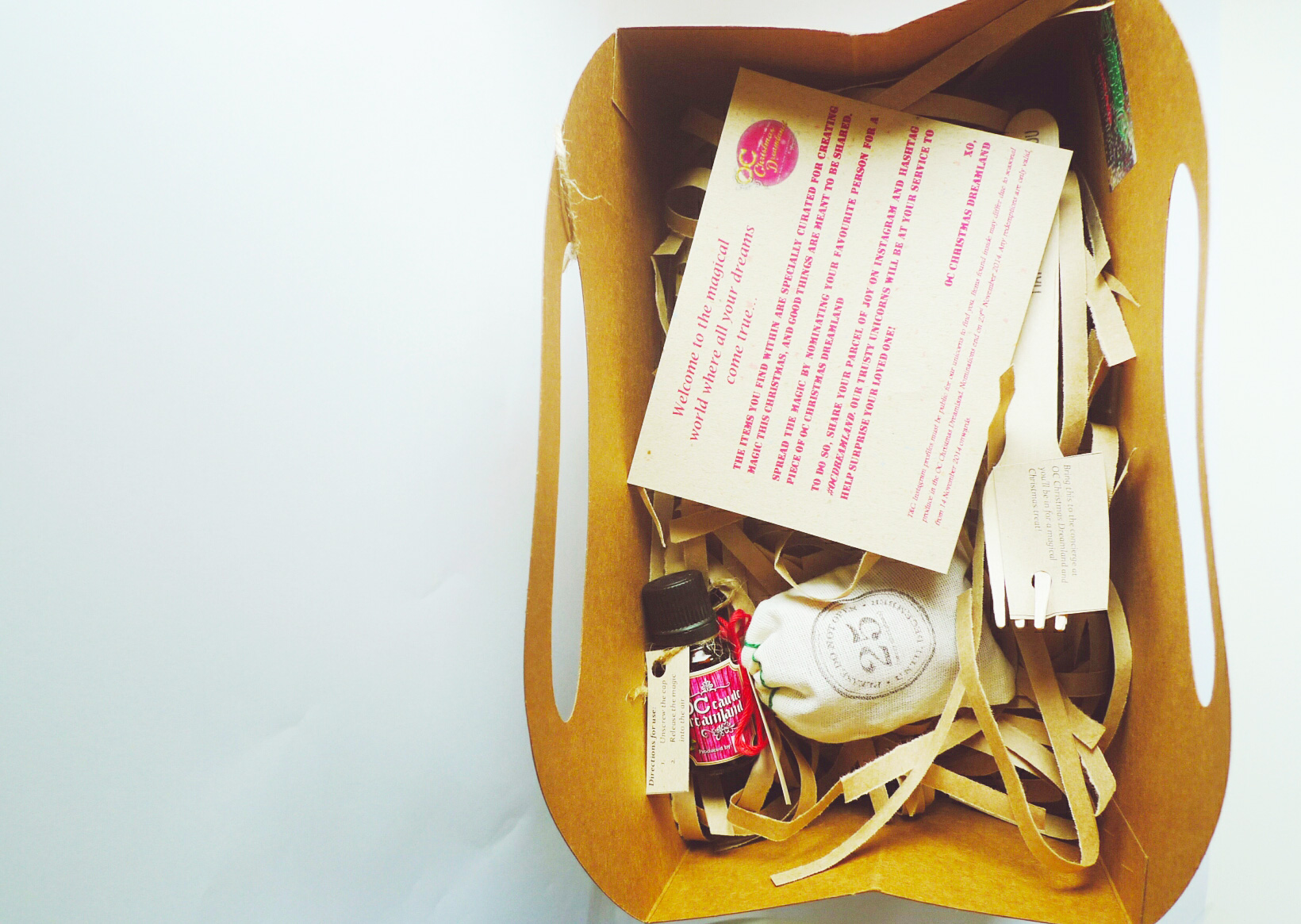 Orchard Central Christmas 2014
Christmas Dreamland
Saffron embarked on Orchard Central's inaugural social media campaign for their 2014 Christmas campaign. Adopting a 'pass-it-on' concept, custom-made OC Christmas Campaign press kits were sent to the media and online influencers. This effort was also complemented with street activation, where recipients were encouraged to name a friend as the next recipient of the gift parcels. This campaign emerged as one of the top five finalists in the esteemed MARKies Award – Best Retail Idea 2015. Orchard Central was also voted as 2014's best dressed building during this campaign.
Let your opinions be heard.
Say it with an emoji.
"Like all festive seasons that are synonymous with good food, the Christmas Marketplace at Orchard Central is a festive galore of handmade crafts, food and Christmas decor items."
– The Weekender, 14 Nov 2014


"Orchard Central certainly knows how to ring in the festive season."
– Cleo, 10 Nov 2014


"Celebrate the festive season at Orchard Central with a seasonal market complete with eight-meter Christmas tree, fairy lights, unicorn and elves decorations (cue photo ops!)"
– SG Asia City, Dec 2014


"Time for shopping at Orchard Central Christmas Marketplace!"
– Miss Tam Chiak, 7 Dec 2016


"Feeling the mood of Christmas early this year!"
– Dora Soh, 18 Nov 2014